2x BAOFENG BF-T3 Kids Child Long Range Walkie Talkie Two Way Ham Radio Blue 604348982150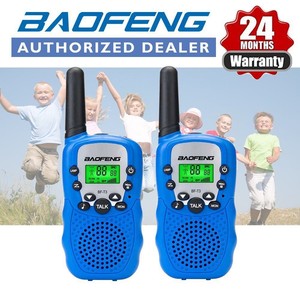 ---
DESCRIPTIONPAYMENTSHIPPINGRETURN POLICYCONTACT US
Shop Category Store Home  iPhone ◈  iPhone 5S ◈  iPhone 6  Yongnuo ▷  Flash  ♢  YN560III  ♢  YN560IV  ♢  YN568EX III Canon  ♢  YN568EX III Nikon  ♢  YN585EX Pentax  ♢  YN600EX-RT II  ♢  YN660  ♢  YN685 Canon  ♢  YN685 Nikon  ♢  YN968EX-RT  ♢  YN968N  ♢  YN14EX  ♢  YN24EX ▷  Trigger  ♢  YN622C  ♢  YN622C II  ♢  YN622N  ♢  YN622N II  ♢  YN622C TX  ♢  YN622N TX  ♢  RF-603 C1  ♢  RF-603 C3  ♢  RF-603 N1  ♢  RF-603 N3  ♢  RF-605C  ♢  RF-605N  ♢  YN560TX II Canon  ♢  YN560TX II Nikon  ♢  YNE3-RT II ▷  LED Light  ♢  YN216  ♢  YN300 II  ♢  YN300 III  ♢  YN300 Air  ♢  YN360  ♢  YN360 II ▷  Lens  ♢  50mm F1.8 Canon  ♢  50mm F1.8 Canon II  ♢  50mm F1.8 Nikon  ♢  35mm F2 Nikon ◈  Hot Sales ◈  Accessories  Baofeng ◈  Hot Models ◈  Special Offer ▷  UV-5R  ♢  UV-5R Black  ♢  UV-5R Green  ♢  UV-5R Red  ♢  UV-5R Blue  ♢  UV-5R Yellow ▷  UV-5RE  ♢  UV-5RE Black ◈  BF-888S ◈  BF-888S Plus ◈  BF-T1 ◈  BF-T3 ◈  BF-F8+ ▷  UV-82  ♢  UV-82 Black  ♢  UV-82 Green ◈  UV-6R ◈  UV-3R Plus ◈  DM-5R ◈  BF-R5 ◈  Misuta UV-5R ◈  Misuta BF-888S Plus ◈  Accessories  Fujifilm ▷  Fujifilm Mini Film  ♢  White Film  ♢  Cartoon Film ◈  Fujifilm Wide Film ◈  Fujifilm Square Film  Video Games  Toys  Smart Watch  OtherHot Baofeng Models
2x BAOFENG BF-T3 Kids Child Long Range Walkie Talkie Two Way Ham Radio Blue  22 CHANNELS (without license): Baofeng T-3 walkie talkies are easy to use without license.EASY TO USE & HANDS-FREE:Simply press PTT key to talk. Using built-in microphone and stay connected with families & friends, especially in outdoor activities.Features: * Generous range up to 3km (1.9 miles)* Great sound quality* Find an open channel fast with auto channel scan* Cool LCD backlit display* Built-in mini LED torch with blue LED* 22 Channels* VOX voice* Auto channel scan* Battery save* Low battery alert* Keypad lock* Talk confirmation toneSpecifications:* Max transmission distance: 3km (1.9mile)* Channels: 22* Privacy codes: 38* Call tones: 10* Power supply: 4 x AAA batteries per radio.(Not Included)Product dimensions: (H)14cm x (L)5.5cm x (D)3.5cm (5.5 x 2.2 x 1.4 inches)Package weight: 221gColor: BluePackage Include:1 pair of Baofeng Mini T3 radio (Blue)1 User ManualNote: Battery is NOT IncludedNote: Earpiece is not included​ ShippingPaymentReturn policyCustomer Service                   1. We have a 30 Days Return Policy from the day it ships. 2. For exchange buyer MUST ship back the deflective item for 1 to 1 exchange, return cost due to buyer. 3. We do not cover defects and/or damage resulting from normal wear and tear of the equipment, contact with liquids or otherwise due to the normal ageing of equipment, including battery deterioration. 4. For free shipping means we paid the shipping fee on your behalf, that fee will be deducted. 5. In case return cause by wrong buy, return postage will be at buyer side also. 6. Please contact us immediately about any your return before shipping back the item. We usually ship out the same day that the order is placed. Once the item has shipped the regular return policy applies. Notifying us ahead of time will help us to ensure that your return is dealt with promptly upon arrival. Packages that arrive without our return format may be returned to sender.

You can contact us by leaving us an message.
If you have any further question you can contact us. we will reply your questions within 48 hours.
Our working hours is: HK timing:Monday to Friday 10:00am-7:00pm, Saturday:10:30am-3:30pm, We close on Weekend and Public Holidays.

Copyright of ubuy-now. All rights reserved.
Powered by SoldEazy